Hi! How can we help?
Help Centre
Xero Integration

Learn how b.Smart works with Xero
Xero Integration
Learn how b.Smart works with Xero
Getting started with Xero
Learn how to connect your Xero account to b.Smart
Connecting your Xero company to b.Smart is simple and easy and only takes a few seconds.
To get started, please click on our
sign in page
.
Scroll down to the bottom of the page and click on the Sign in with Xero button

Next, you will be directed to Xero's login page. Please log in with the email address and password that you use for your Xero account.
After that, you will be redirected to Xero for authorization. Review the permissions requested by b.Smart and click on the Allow access button at the bottom to proceed.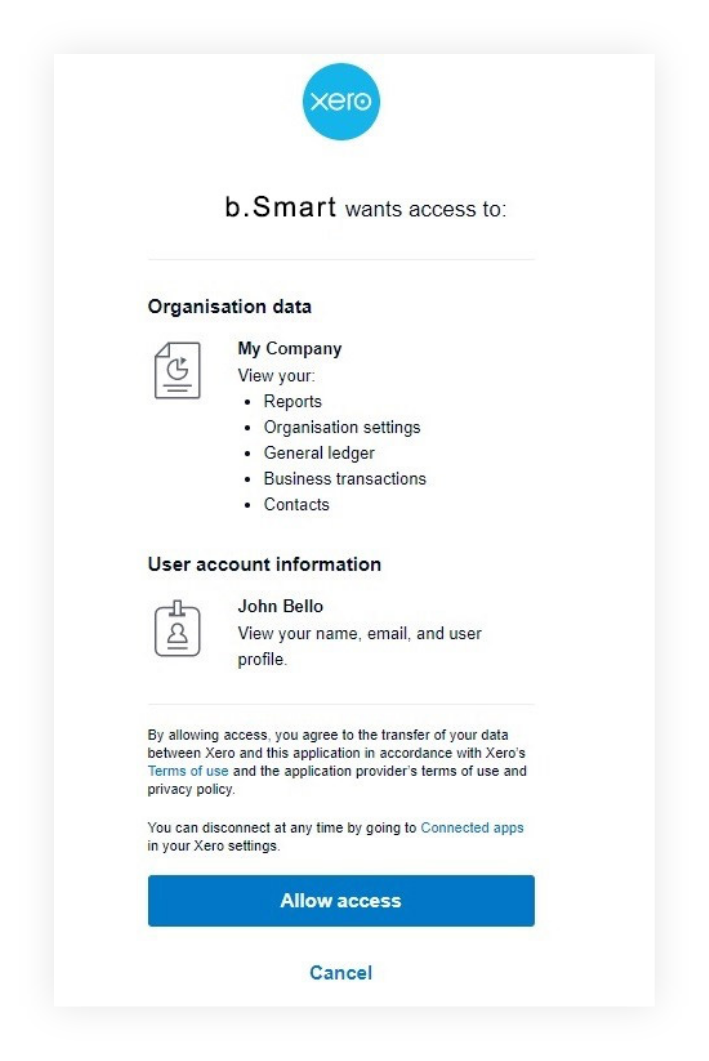 Lastly, you will be directed back to b.Smart and the data from your Xero account will automatically be synced.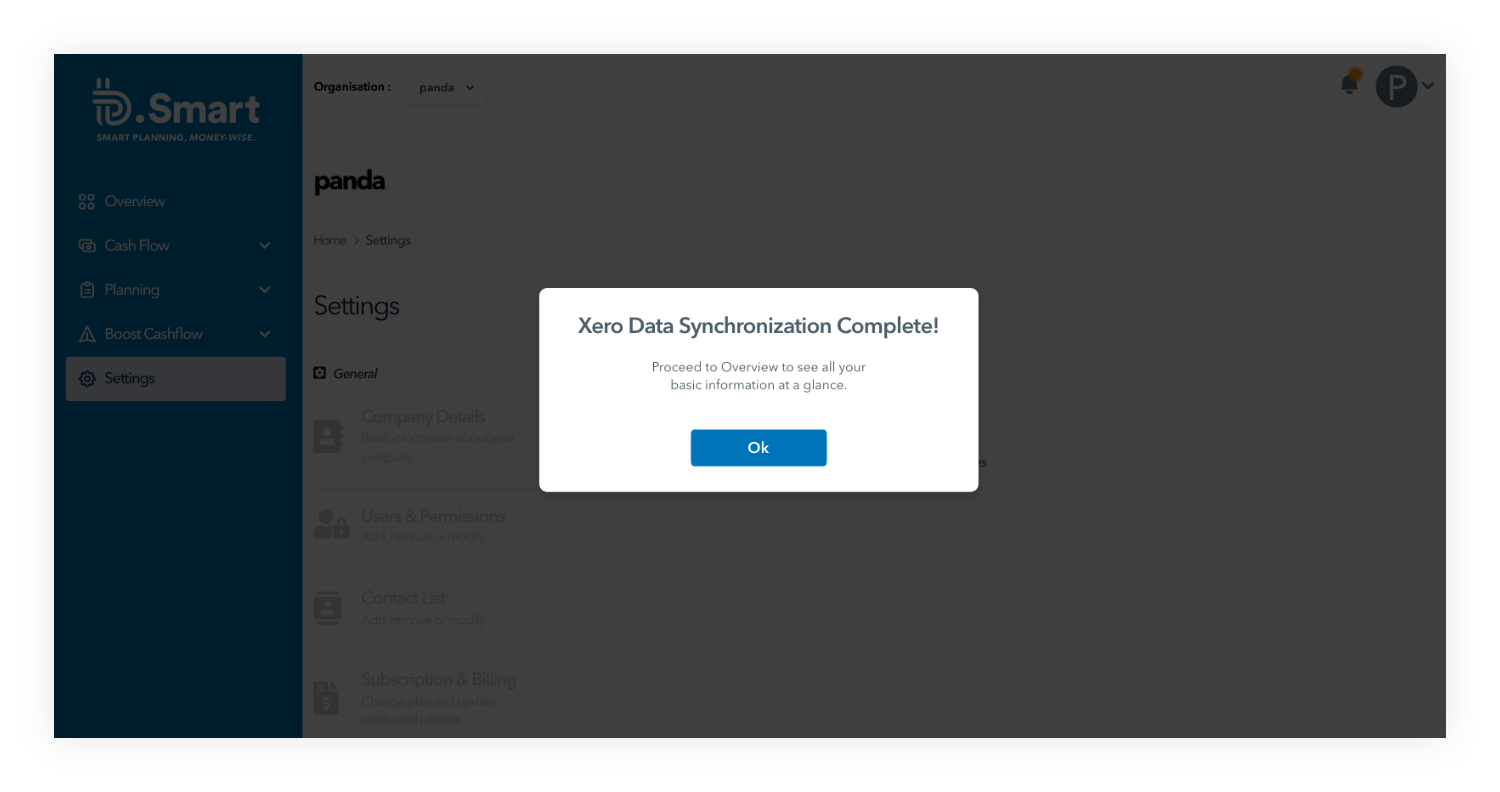 All done!
You can now start using b.Smart to manage, forecast cash flow and raise funds whenever needed.
How b.Smart works with Xero
Learn how b.Smart integrates with Xero to help you manage and forecast your cash flow
b.Smart helps you visualize and forecast your cash flow based on accounting data it pulls from Xero. This helps you to plan ahead and prevent unexpected cash shortages
The important thing to understand is that b.Smart only pulls data from Xero and does not modify it, so when you create, edit or delete items in b.Smart, the changes do not affect the data in your Xero account.
b.Smart pulls the following data from Xero:
Organization settings - includes basic company information such as name, industry, address and general accounting settings.
Accounts and balances - all bank accounts under the company and their current balances
Contacts - customers and suppliers.
Bank transactions - transactions in which money is withdrawn from or deposited into bank accounts.
Chart of account Items - how you categorize your revenue and expenses
Invoices and Bills - repeating and non-repeating invoices and bills
Due dates of Invoices and Bills - to track if the invoices and bills are within or past due date
FAQ - b.Smart and Xero
Read answers to frequently asked questions
Q: How often does b.Smart sync with Xero?
A: b.Smart imports the relevant data from Xero right after the connection is established for the first time and then updates it on a daily basis.
No more tedious and manual data entry!
Q: Is there any setup required after connecting a company?
A: No setup is required. b.Smart organizes your financial information and creates your forecast automatically based on the data that was pulled from Xero.

You can get an immediate insights of your company's cash flow performance in Overview.
Q: When I make changes on b.Smart, does it affect the data on Xero?
A: No it doesn't.
Creating, editing or deleting items on b.Smart does not affect your Xero data.
Q: Do you provide support?
A: Yes.
We provide support via in-app chat and email.
Q: Can I add future revenue and expenses in the forecast?
A: Yes. You can easily modify the expected payment dates of bills, invoices and projections in the forecast.
You can also edit the amount, create one-time or repeating transactions.
The changes you make do not affect your Xero data.
Q: What can I do if there is a cash shortage forecast?
A: b.Smart makes it easy for you to raise funds if there is a forecasted cash shortage.
Go to Boost Cash flow and select Business Loans.
Our experienced account managers will do the rest!
Q:What can I do if I do not have an existing Xero account?
A: Not to worry. You can contact us here.
We would love to show you how our CFO service and Bookkeeping can provide you with accurate financial information to accelerate your business growth
Q: What kind plans do you offer?
A: We offer Lite (one-Off-Deal) and a PRO plan. PRO plan is available as monthly, yearly and two year subscriptions.